Dr. Emily Grisé is a forward-thinking transport researcher with the following research specializations:
Integrated transport & land use planning
Customer satisfaction & loyalty with public transport
Pedestrian & bicycle planning
Travel behaviour of disadvantaged populations (seniors and people with disabilities)
Public transport planning & operations.
Her work is collaborative in nature,  and she has worked with several local and regional transport agencies to directly address issues of concern to key stakeholders, while she has also provided transport expertise in the private sector.
The underlying goal of her research is to develop effective policies that contribute to a more liveable and sustainable society.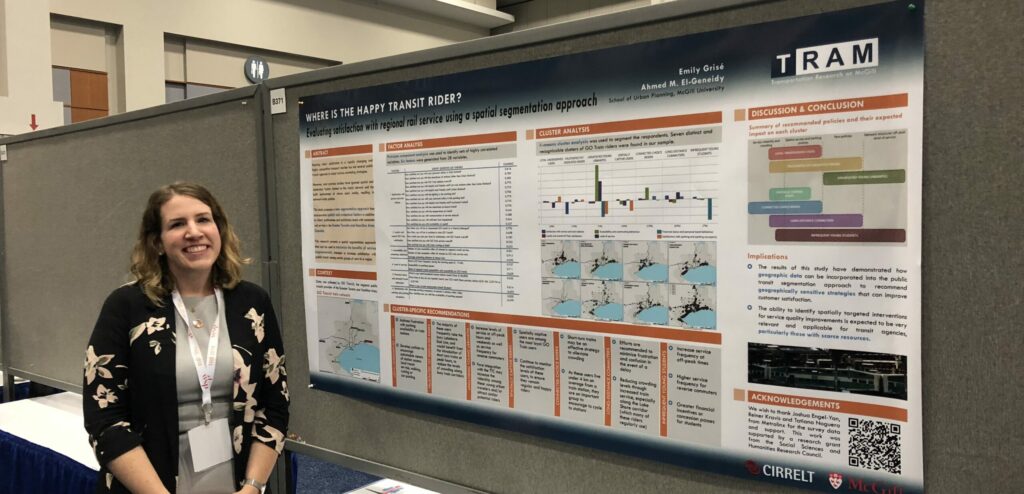 Recent Professional Activity
Committee Membership
Transportation Research Board
Standing Committee on Public Transportation Marketing and Fare Policy (Member)
Standing Committee on Bus Transit Systems (Member)
Recent Professional Work
Expert Advisory Panel Member on Moving People Sustainably in the Bow Valley in Banff National Park